Who am I?
I'm Nilesh Dosooye - father, husband, son, foodie, traveler, mauritian, investor & technology leader
I spent a couple of decades in the US working in Silicon Valley mostly. With Remote work toolset and processes more streamlined, I recently moved to Mauritius with my family, so that my children can grow up with the same culture, life, family, beach access and island vibes, that I had, while I was growing up.

I love food and travel and I love to explore cultures, countries, people thru their foods. I once took 6 months and backpacked Central and South America solo, took few months to do Asia and South East Asia here and there. After our wedding, me and my wife, took a 1 year break and travelled exclusively for that 1 year doing South America and Asia. We visited around 26 countries in that trip, before we had kids. My latest trip was a post-covid, solo trip to India, Malaysia and Thailand, mostly a food tour - Following food vloggers and trying all the Michelin star Street foods out there.

I have over 20 years experience in technology innovation, startups and consumer application development. I use my vast experience leveraging startup growth strategies and software engineering methodologies to deliver highly effective and creative products to business and technology challenges.

My several years of experience has been mostly in building scalable web based applications and web services. I have excellent experience building enterprise and consumer applications and scaling them in the cloud ecosystem. I have experience working in Corporate culture (Yahoo!) as well as very early stage startups with limited resources. I love taking products from conception to reality as efficiently as possible.

I consistently drive high standards of delivery through effective project management, communication, and strategic planning. I am highly organized with strong capacity to prioritize workload, delegate deliverables, and steer project completion.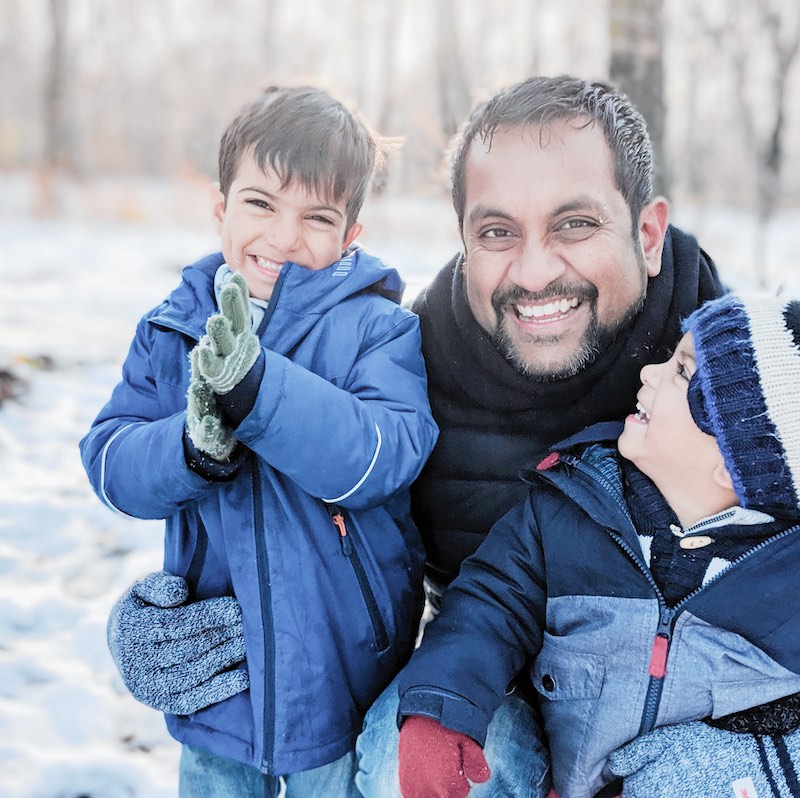 Work experience

2018 - now
GreenWorks
New Orleans,LA
Chief Technical Officer
greenWorks enables offshore vessels to automate their onboard ordering, procurement and preventative maintenance.

Our solution streamlines communications and processes between offshore and land staff. Our full fledge online suite of products allows transparency and visibility over all vessel operations. The offline-ready mobile apps allows crews to work and use the app with limited internet connectivity.


Technical Vision and Strategy
Engineering Processes, Monitoring, Metrics, CI/CD
Remote Work infrastructure and Processes
Hiring and Managing Remote workers
System Architecture
Technical Product Management

2015 - 2018
Sparefoot.com (now rebranded to Storable.com)
Austin, TX
Chief Software Architect
Storage is

a $37.5 billion revenue industry

per year in the US. Sparefoot is the the largest online marketplace for finding and renting storage deals in the USA.

I was previously Engineering Manager of the Platforms team and got promoted to Chief Architect while in the previous role.



Notable Project Leadership
S3 Backed Data Lake with AWS Athena/Hive for querying near real-time data.
Centralized Data Collection Pipeline (clicks, user behaviors, offline) and Syndication
Deconstruction of legacy PHP monolith app into Microservices
Dockerization of all Microservices to production.
Centralized Logging and analysis for all microservices.
Standardized Health Monitoring & Data anomaly detection.
Instrumentation of all apps using Statsd, Telegraf, Influxdb and DataDog.
Paid Media Attribution and Conversion Tracking tool.

2015 - 2018
Sparefoot.com (now rebranded to Storable.com)
Austin, TX
Engineering Manager
I was the Engineering Manager of the Platforms team which developed the main backend and business logic for the company. We had a small team of highly talented engineers which kicked ass.



Notable Projects for the Platform
Phone Calls Attributtion Tracking tool
A/B Testing tool that drove any new feature the company added
Search Engine Implementation
Intranet tool for Call Center
Central Ordering System for the entire stack
Initiation of Docker and MicroServices to the company
Paid Media Attribution and Conversion Tracking tool.

1997 - 2000
Park2Gether/GottaPark
San Francisco, CA / Stuttgart, Germany
Software Architect
Lead the engineering efforts of the park2gether.com project and brought it from prototype stage to market. Park2gether.com was commissioned by Daimler, Germany with a globally distributed team from 3 countries. The project was intended to help solve for Mobility in Urban cities globally.

Major accomplishments
Brought park2gether.com from prototype stage to market
Re-architecting gottapark.com legacy backend logic to a modern generic parking platform
Architected scalable cloud hosted multi-tenant REST Web Services Parking platform
Managed the development of the SPA web client, Native Android and IOS Apps
Implemented Integration with Tunz/Ogone Payment Providers (European), including Wallet & Escrow Management
Developed methodology to Interface mobile apps with with Bluetooth devices.
Defined engineering infrastructure and processes for our globally distributed team

2012 - 2013
Linqia
San Francisco, CA
Senior Software Engineer
Linqia matches brands to digital storytellers and their communities at scale through a seamless technology platform.

We were tracking amd measuring influencers even before influencers was used a common 'term'.

I was the 3rd Engineer to join the team.


Built a discovery engine which starting from a defined taxonomy, searches and discovers relevant communities and blogs across the global web and aggregate them, find their activity levels, score them, identify their customer reach to be able to monetize on that.
Moved platform from legacy servers to the cloud to AWS hosted infrastructure.
Re-Architected platform architecture to be able to scale and support big ad campaigns from multiple brands.

2009 - 2010
PeerPong (Acquired by FormSpring)
San Francisco, CA
Software Architect
I joined PeerPong as employee number 3 at a very early stage. Peerpong was a question and answer site. People would ask questions and we'll match the questions to people on twitter who were most likely the experts (the IP of the company).

My main focus at peerpong was mostly on architecting and designing the middle tier layer, databases and server operations.

Projects included -
Implemented indexing of Tweets on a SOLR Search Engine
Twitter bots to monitor and watch questions being asked on twitter
Facebook Connect implementation, EC2 Cloud Deployment processes.

2008 - 2009
TimeBridge.com (Acquired by MerchantCircle)
San Francisco,CA / Rehovot, Israel
Senior Software Engineer
Lead the software development team. The team was split between San Francisco and Rehovot, Israel. Development was mostly done in Ruby on Rails (RoR) interfacing to a python backend web services. My team worked on the RoR layer. I was the interface between product management and engineering. Development methodolgy is agile and we have very short aggresive iteration cycles of 2 weeks to production.

Timebridge.com's San Francisco office was shut down in 2009 and operations consolidated in Israel only.

TimeBridge was acquired by MerchantCircle.com

2005 - 2008
Yahoo.com
Sunnyvale, CA
Platform Engineer
I worked as part of the core team to implement a User Generated Content Platform for Yahoo! properties. We built a REST based web services platform that provided photo and video upload, blogging, commenting, rating, profile, tagging and live searches on UGC data for yahoo media properties. I was the lead in designing and Implementing the extensible loosely coupled SOA Framework to build REST web services on. Technologies used on this project were : PHP5, Apache, Squid Proxy Cache and MySQL and legacy Yahoo platforms.

2005 - 2008
Yahoo.com
Sunnyvale, CA
Software Engineer
Worked in a team of 3 engineers to maintain and develop all aspects of Yahoo! Education and Yahooligans websites. We all did the backend, frontend, operations and database administration. This role involved implementation of a lots of feed processing, xml/xslt transformations, different caching strategies for our content, database partitioning, multiple integrations with different yahoo teams including yahoo homepage which used our dictionary and thesaurus services, server setup/operations and scaling to accomodate millions of hits.

As the properties were content based, also had to implement fine tracking and tune the SEO parameters. The average sections of the properties received a few million hits every month.

We were also among the pioneers of using Agile Scrum methodology at Yahoo!.



2002-2005
St Jude Children Research Hospital
Memphis, TN
Software Engineer II
Designed J2EE and PHP web applications for the research community with emphasis in BioInformatics. Relational Database Design to store biological information. Implemeted JSPs and Servlets to interface with EJBs for a hospital wide J2EE Web Ordering system.

1997 - 1999
SAIR Linux and GNU Certification
Oxford, MS
Database Administrator
Designed software for feed processing of data from test providers (VUE and Prometric), for payroll management, for test questions and candidate management. Also did database administration.

1997
Mokamarade.com
Mauritius
Sole Founder/Developer
While in my sophomore year at University, I built a Social Network for Mauritius, while I was on holidays in Mauritius to be able to find my own friends.

At that time, given there was no facebook or other social media connecting Mauritians, it was a huge succes.

The site grew to 85,000 members within a couple of years.



1997 - 2000
University of Mississippi
Oxford,MS
Various - Library Cataloger, Security Guard, IT Helpdesk
As students could work 20 hours a week while studying, I always had a job in my allowable 20 hours to supplement income to pay fees while studying.


Worked in the University Library, filing catalogs
Worked as Security Guard during Football matches
Worked in the computer lab to assist students

1996-1997
Aramark
Oxford,MS
Cafetaria Burger Stand Cook
This was my first job ever. Worked the night shift and was solely responsible for the burger stand - taking orders, grilling them, fries and delivering orders and cleaning up before closing.
Education

University of Mississippi
Oxford,MS, USA
Masters of Science in Computer Science
I completed my Masters degree in Computer Science under the guidance of late Dr. Tobin Maginnis at the University of Mississippi. Special Topics during my masters classes were Artificial Intelligence, Advanced Networking, Robotics amongst others.



University of Mississippi
Oxford,MS, USA
Bachelors of Science in Computer Science
After high school in Mauritius, I got an Academic Excellence Scholarship and an International Diversity Scholarship (being the first ever student from Mauritius to attend University of Mississippi) to attend University in the US for my Bachelors degree.



Royal College Curepipe
Curepipe, Mauritius
Higher School Certificate (A Level)
I attended the Royal College Curepipe, a boys only high school for 7 years.



Pandit Cashinath Kistoe Aryan Vedic Hindu Aided Primary School
Vacoas, Mauritius
Certificate of Primary Education (C.P.E)
I attended the Pandit Cashinath Kistoe Aryan Vedic School for my primary years for 6 years.